We can say that all of our financial activities and decisions in our life have an absolute effect on our financial health. Some people are able to maintain and secure their finances and however, there are also some people who are grappling with their financial hitches. This is all reflecting on how well we manage our money and plans for our future.
All of us have our own financial goals and we interpret as well as plan them based on our needs and wants in life. It doesn't matter what kinds of financial goals that we aim for, whether to increase our savings, become debt free, or even become millionaires; all of these indeed require us to have good financial habits. Let's have a look at these top financial habits that we need to consider regularly so that we can attain our financial goals in the long run.
1. TRACK our daily spending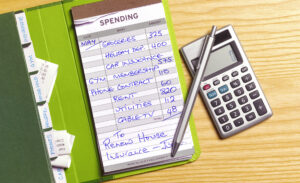 We may confront a situation in which we don't have any ideas where all of our money is going, especially when we don't have a budget. Thus, tracking our daily spending is one of those good financial habits that we must adopt if we truly want to get control of our finances. For example, splurging on our meals and leisure excessively? Are we doing the right thing? We can go through our daily spending and figure out ways in order to have adequate portions to contribute to build up our savings for various purposes and paying off debts. If we don't start tracking our daily spending now, we'll never know where our money is actually going and why our money will never get enough throughout the month.
2. MANAGE our needs and wants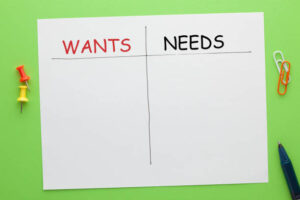 Sometimes it can be challenging to accurately decide and categorise our expenses – either needs and wants. Needs are essentials and things that we need for survival. On the other hand, wants are things that we would like to have but we don't necessarily need them for survival.
Let's take an example of a car, between an economical car and a luxurious car. If we still choose to own a luxury car without a proper budget and financial plan, we actually care more about our wants rather than needs. Our needs should be the top priority in our personal budget. Only after our needs have been met, then we can set aside any discretionary income toward our wants. Suffice to say, we should be aware of lifestyle inflation and control our desire to keep up with the Joneses because we don't want to end up with a lot of debt in many situations.
3. MAINTAIN our emergency fund properly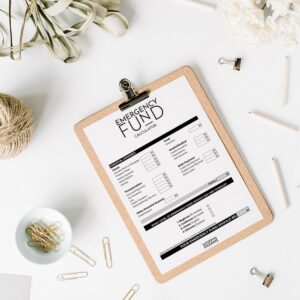 We need to review our emergency fund systematically at least once every year. If we have taken money out of it for an unexpected event, we should check and build our emergency fund again in order to cover at least 3 to 6 months of our living expenses. We need to rebuild it as needed. If we haven't started working towards this crucial financial habit yet, we should start setting aside a certain amount from now for emergencies. It's okay if it's only a small amount that we can afford to commit per month. It's never too late because at the end of the day, our financial future will thank us.
4. IMPROVE our financial knowledge gradually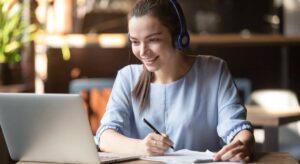 We have to seek advice from the financial experts no matter what if we truly want to become financially fit and stable. What we can do is to find and read at least one financial book each year to learn and develop our financial skills. Apart from that, we can enroll in various financial literacy courses to learn and enhance our financial knowlege. With uLearnMONEY for instance, we can learn on various top trending financial topics and enroll in various courses at affordable prices. Not only that, there are also financial books that we can grab and learn from our renowned financial speakers and authors like Mr Azizi Ali, Mr Maxshangkar, Mr Nicholas Chu, Mr KC See, Mr Ka Hoe and many more. We will never waste our time if we invest our time for knowledge and professional development.
5. FOCUS on strengthening our good financial habits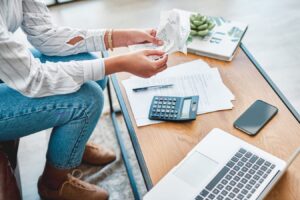 In the current pandemic/endemic time, it is crucial for all of us to keep staying safe and adapt to these new norms patiently. Thus, we have to manage our finances properly by starting to pick up a few financial habits and at the same time reinforcing our good financial habits. There are tons of good financial habits that we can start adopting this year. No matter what kinds of financial habits we decide to take up, do remember that we will be much closer to attaining our financial goals. Don't feel guilty about spoiling ourselves every so often, but focusing on building our financial habits is truly vital. This is because all that matters is that we do start towards our own financial freedom.