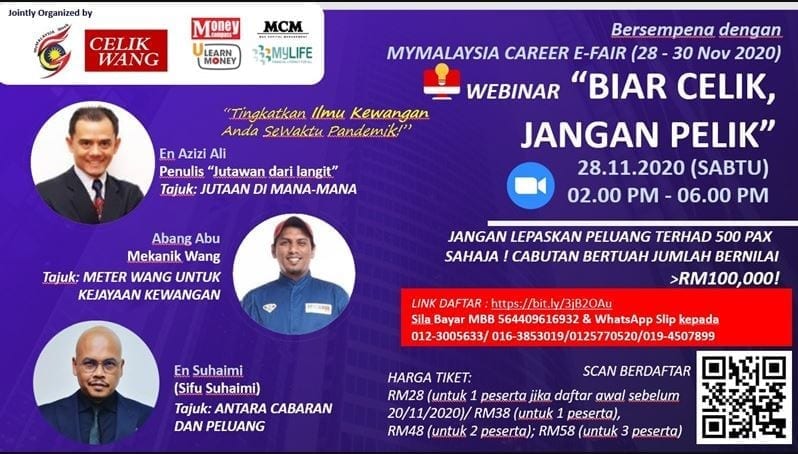 Webinar "Biar CELIK, Jangan PELIK"
Dear uLearnMONEY visitors, members and learners!
Let's REGISTER and JOIN this webinar entitled "Biar Celik, Jangan Pelik" on the 28th November 2020! Let's elevate our financial literacy together and spend a quality time at home during this CMCO! See you there!
There'll be LUCKY DRAW and AWESOME benefits that await you!
Click HERE to register and know more about this webinar.