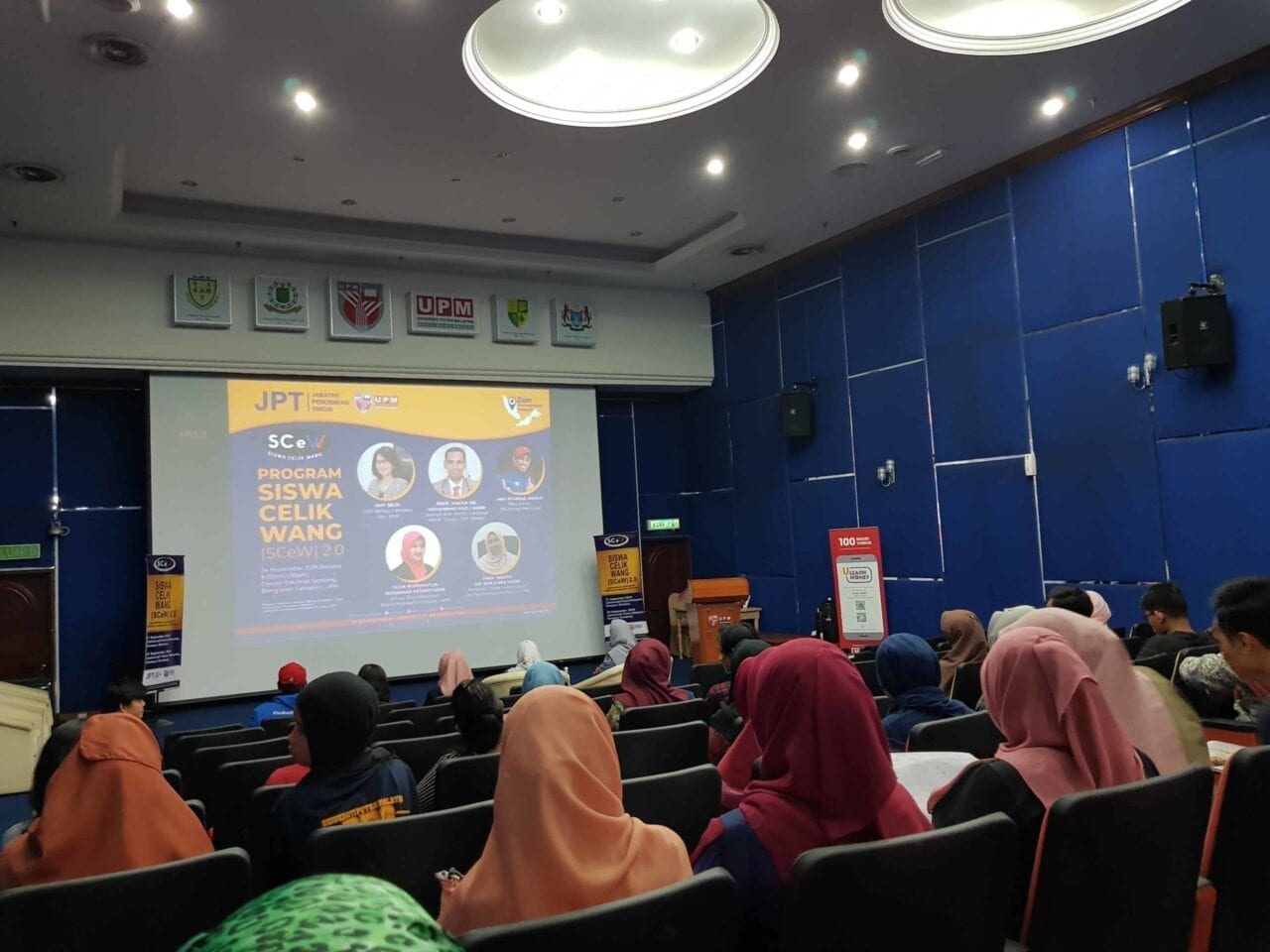 uLearnMONEY participated in the 2nd Siswa Celik Wang program at Universiti Putra Malaysia (UPM), Serdang
This was the second Siswa Celik Wang (SCeW) 2.0 program in which conducted by Universiti Putra Malaysia. Nevertheless, this time was at UPM main campus in Serdang on the 24th of September 2019.
Again, our CEO of uLearnMONEY, Mdm. Amy Seok was invited as one of the speakers. We also had a wonderful time with another great invited speakers such as Mr. Abu Ayuabul Ansari, known as the Money Mechanic, Abang Abu and Assoc. Prof. Dr. Mohammad Fazli Sabri, Shariah RFP (MFPC) Certified HRDF Trainer, CFP (FPAM).
The Director of Co-Curriculum and Student Development Center, Assoc. Prof. Dr. Nur Izura Udzir, and Ms. Fatin Nurshazlin Mohammad Fatahiyudin, the Chief of Welfare Bureau, UPM Students' Representative Council (SRC) also shared their thoughts on financial behavior and problems among tertiary students and ways to overcome these issues.
We had meaningful activities together and constructive discussions on financial tips and the most common financial challenges that we are facing nowadays.
Thank you very much Universiti Putra Malaysia for inviting us in the efforts towards elevating financial literacy among tertiary students.