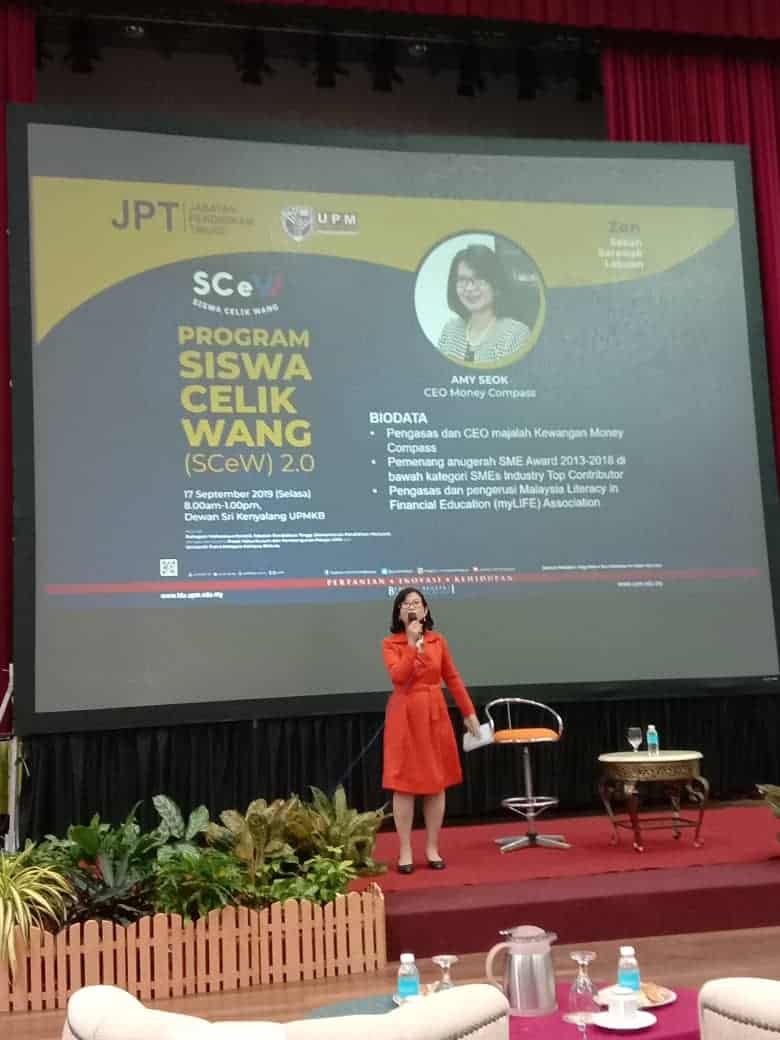 uLearnMONEY joined Siswa Celik Wang program at University Putra Malaysia (UPM), Bintulu Campus
Our CEO & Founder of uLearnMONEY, Mdm. Amy Seok was invited as one of the speakers for Siswa Celik Wang (SCeW 2.0) in conjunction with the Program Pengukuhan Pengurusan Kewangan Dalam Kalangan Mahasiswa.
This program was held at Dewan Sri Kenyalang, Universiti Putra Malaysia, Bintulu Campus on the 17th of September, 2019. The theme of the program was 'Kepimpinan Kewangan Peneraju Mahasiswa Gemilang' and this event was organized by Universiti Putra Malaysia and Bahagian Mahasiswa Holistik, Jabatan Pendidikan Tinggi (JPT), Ministry of Education.