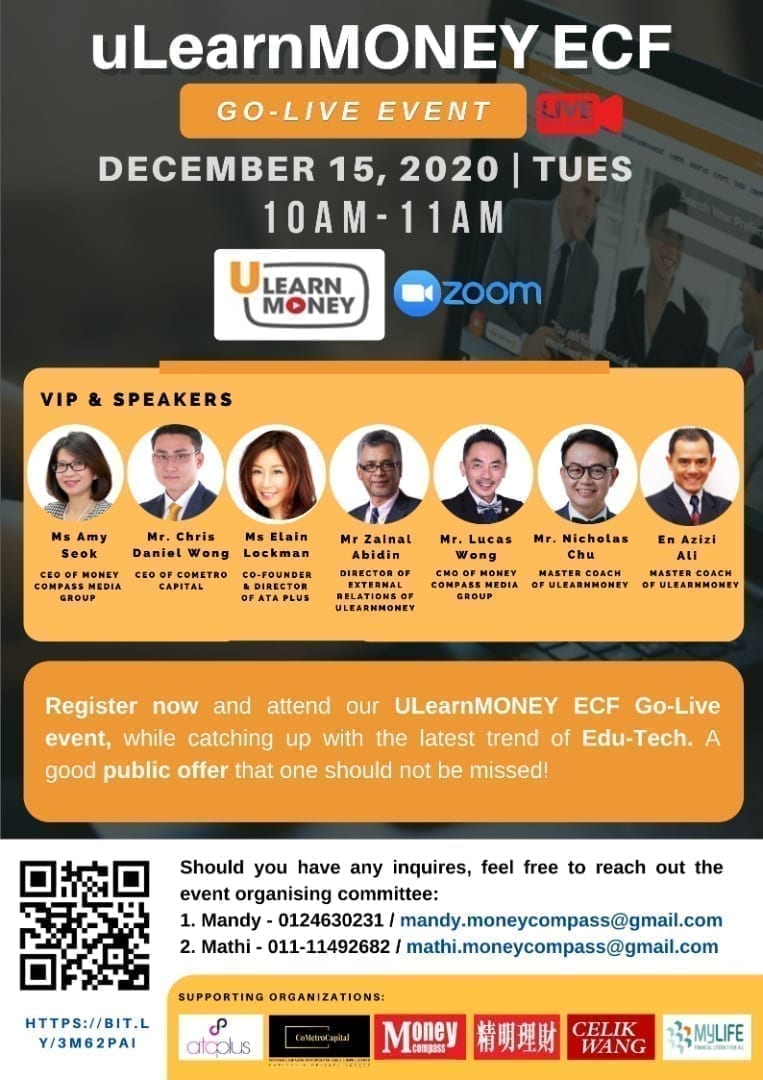 EXCLUSIVE VIP INVITATION TO THE ULEARNMONEY ECF GO- LIVE EVENT 15 Dec 2020, 10-11am
Dear Readers/Students/ Associations/ Corporate Clients/ Partners/ Friends/Visitors,
We are delighted to announce that our  financial literacy education platform- uLearnMONEY.com, will launch its official *ECF Go-Live* on ATAPLUS platform.
You are cordially invited to be our distinguish guest to witness the auspicious moment!
❇️ RSVP Registration Link: https://bit.ly/3m62pai
❇️ Register now and attend our uLearnMONEY ECF Go-Live event, while catching up with the latest trend of Edu-Tech ??
❇️ A good PUBLIC OFFER that one should not be missed!? ?
See you!