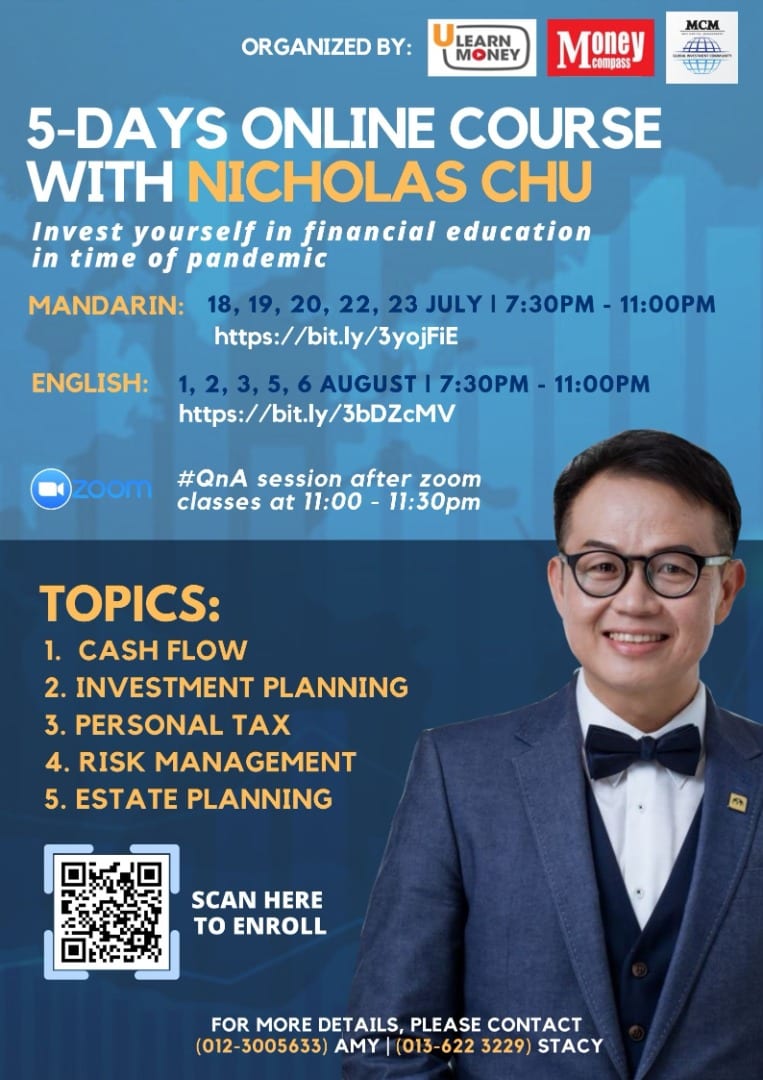 ENHANCE your money skills with Mr Nicholas Chu, CFP, A five-day financial management online course! (1 August to 8 August 2021)
With today's current pandemic situation, let's spend our time smartly and learn how to manage our finance wisely with Mr Nicholas Chu, a Certified Financial Planner who has a vast experience in financial education! 
 ????This 5-day course will include:
 ????Cash Flow management 1/8/2021
 ????Investment planning 2/8/2021
 ????Personal tax 3/8/2021
 ????Risk Management 5/8/2021
 ???? Estate Planning 6/8/2021
 ⏰Class time: 7:30pm-11:00pm
Financial speaker: Mr Nicholas Chu, CFP, The Founder of MAX WEALTH Advisory
He is a certified financial planner, the creator of "Financial Management Password Strategy", a best-selling financial management writer, CFP, a professional financial management course instructor, a financial education trainer and a master coach.
Get yours five-day online course today!!!
Click REGISTER or the word HERE below for you to reserve your online classes with Mr Nicholas Chu! Happy learning! =)
Click HERE to register!
#Let's elevate our financial literacy together!