8 Things You Should Do Before Starting A Business
Due to the financial challenges that most of us are confronting right now, many will choose to start a business in various ways, in hopes of getting more earnings and securing their financial future. Meanwhile, on the other hand, there are still some people who think that starting a business is petrifying. This is all because of the common conviction that only those who have the determination, drive, self-discipline and can deal with any highs and lows are eligible to be in the business field.
Don't fret everyone! If you are among those who have the guts to confront all the challenges and what it takes to become an entrepreneur, do give yourself a try. Why not? It's okay to start with a small business that mainly suits your own needs and values. However, as a startup, there are many things that one needs to consider so that he or she is fully prepared for what's ahead. Let's check out these crucial things before you get yourself on the business path or once you have decided to start your own business.
1. Find your passion on the industry that you love the most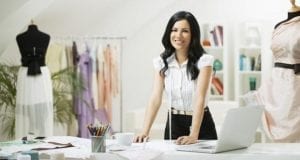 It is vital to select the industry that you prefer or love the most. Never ever venture into a certain business just because majority of people are doing it or doing a business because of someone forces you to do it. You need to do what you love. Most importantly, of course you need to do your homework by doing market research to better understand your preferred industry and target customer. The key is to build a business in which you are truly passionate about it. If you have the passion in executing your chosen business, then only it will be easier for you to go through any obstacles and stick it out.
2. Get opinions and advice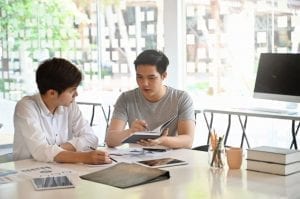 You're not alone when it comes to deciding what matters most in starting a business. It's not a crime to get honest opinions and advice from others. You need to discuss and think about the implications with your family first. Do share your clear objectives of your business and get their views. They need to know what you are up to and how you will manage your finances and business at the same time. Moreover, don't forget to get advice from relevant mentors and experienced entrepreneurs. Getting support and advice from them will lead you to strategise your business model effectively and guide you towards a successful business.
3. Choose your business structure wisely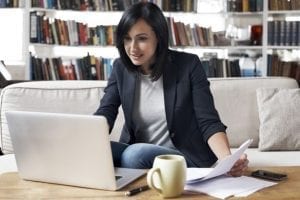 You need to choose your business structure prudently as this will influence your personal liabilities, tax rates, earning or netting potentials and how well you will bring about your business. It is important to know the types of business structures available and select the one that fits your business model the best. The most common business structures are a company, a partnership and a sole trader. Do spend time properly in exploring your option for your business structure so that you will know the short and long-term benefits of selecting the accurate structure for your business.
4. Check out the regulations around your business model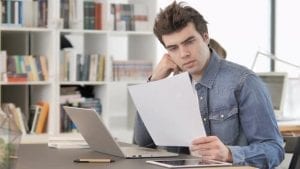 You need to figure out thoroughly whether or not there are laws and regulations for your chosen business model. Do find information and refer to what other people are doing when you start your business. This is to ensure that your business will be secured and legally executed for your future customers. You surely do want to gain the blessed assurance of a ratified business for you and your family, right? Consider this aspect carefully, if you don't want to get caught by the regulators or receive summons because of not following the laws and regulations.
5. Plan and set your business goals properly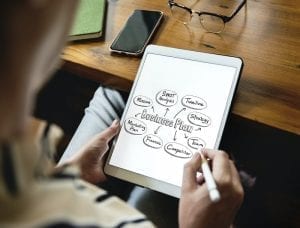 Although you have the passion to drive your own business, you also need to support your passion with a proper business plan. Without outlining your business goals and a clear picture on how you plan to get there, you will find yourself tripping through the phases of starting a business and getting nowhere instead. Hence, a business plan is a must-have for any types of businesses. Do create an effective business plan for your business, to guide you along the way. Not only that, it is also useful to assist you to understand your determinations for starting a business in the first place.
6. Ruminate about your finances

It can't be denied that money is the main concern once you have decided to start a business. You can still start a business on the side while you still have a full-time job or part-time jobs. This is to ensure that you will have an adequate amount of money to survive until your business takes off. Perhaps, you might want to consider to start your business until you have saved enough money or go for small business grants or loans for financing your startup. In other words, once you have ensured that you have strong finances, then only you can start your business without hassles and this will definitely alleviate your financial transition as well. If you feel your business will be profitable at some point, you also can seek out some prospective investors for assistance to guide your journey in the business world.
7. Continuously enhance knowledge and skills

Learning is a lifelong process. You need to keep learning and find ways to develop knowledge and skills of your business industry in order to become a successful business owner. In fact, you will never feel regret if you continuously improve your experience and skills. These days, it is important for every startup to consistently keep abreast of any changes with regard to the current situation and trending so that your business goals are always updated and in line with your customer and market demands. By having a strong knowledge and entrepreneurial skills, indeed you will have the confidence to move forward and create a successful business not only for your self-development but also towards serving better services for your customers.
8. Build a support network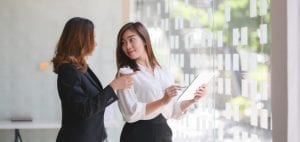 When you have a support network, you will find your business journey seems to be a lot smoother and more sustaining although you might think you will start your business on your own. For instance, your family, friends, colleagues, a coach, a mentor or anyone who you can trust can be a part of your support network. And besides, building a support system can help you to keep on track of your business goals, and at the end of the day you will find that you also have a teacher, a cheerleader and a consultant during your ups and downs, especially at times you need someone the most.
Do you want to learn and know more about useful tips for becoming a successful entrepreneur?
Let's ENROLL in this Course: Effective Tips on Financial Management & Entrepreneurship for ONLY RM15. Click HERE to enroll now! Happy learning! =)